Home
>
News
>
Exhibition
>
2013 India international metal sheet processing Exhibition(BLECH INDIA 2013 )
2013 India international metal sheet processing Exhibition(BLECH INDIA 2013 )
India international metal sheet processing Exhibition (BLECH INDIA) is one of the world's famous metal sheet processing exhibitions (EURO-BLECH HANNOVER, BLECH INDIA, BLECH RUSSIA, BLECH POLSKA) one of the four exhibitions, is a display of sophisticated technology and intelligent solutions can be selected]. More than 90% of the exhibitors believe that the India sheet metal processing market will tend to rise in the near future, especially in the next two years, and is optimistic that it will continue to attend the exhibition.
Mack Brooks, founded in 1965, is a British company specializing in exhibition and media. It holds hundreds of exhibitions every year in Britain, Germany, India, Russia, China, Poland, France, Greece, the United States, Italy, Brazil and Hungary. Its host of metal sheet processing technology exhibitions in the world enjoy a great reputation, of which EURO-BLECH HANNOVER is the world's large metal sheet processing exhibition, the other 3 metal plate processing exhibition is also the country's influential metal plate exhibition.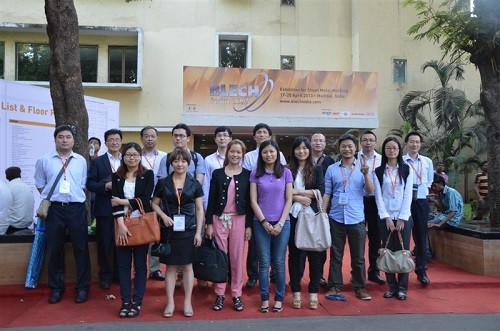 Address:

No.228, Yongli, Nanyang Street, Xiaoshan District, Hangzhou City, Zhejiang, P. R.of China.