Customer visit from India for Door Frame Roll Forming Machine on April 16
Issue Time:2018-04-16
Customer visit from India for Door Frame Roll Forming Machine on April 16.
Buyers are satisfied with our factory and machine quality level very much.
Dharnesh said our factory was his factory, he wants to cooperate with us to improve and meet buyers' different requirement.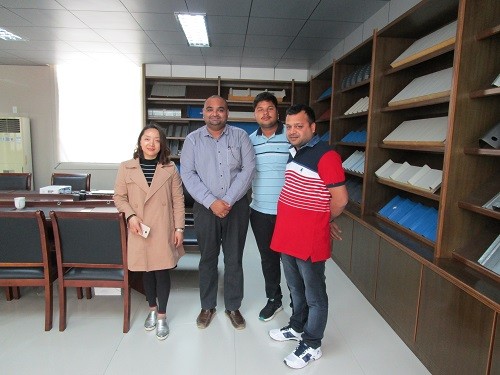 Address:

No.228, Yongli, Nanyang Street, Xiaoshan District, Hangzhou City, Zhejiang, P. R.of China.